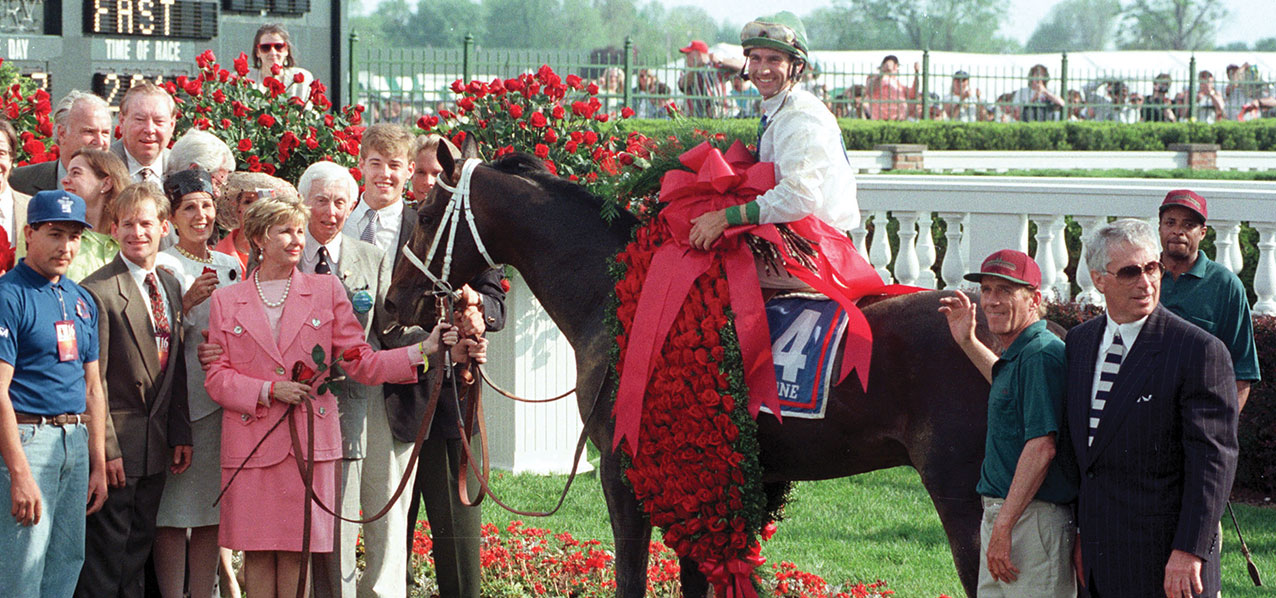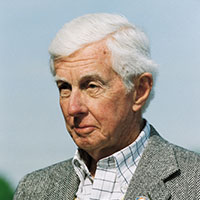 "We've tried to have patience and perseverance, and to put ourselves in situations where we have a chance to be lucky"
W.T. Young
Overbrook Farm Founder
OVERVIEW
W. T. Young constructed many avenues of success before he turned his thoughts toward creating Overbrook Farm. He had a Kentuckian's feel for the land, and the Thoroughbred horse, but he refrained until he could create with a luxurious touch. His broodmare band would be recruited from among Prix de l'Arc de Triomphe winners and spectacular American race fillies. His stallion prospects would tap into the best of international classic pedigrees. His fields and barns and landscapes would be graced with beauty melded with function.
Seldom has a farm fulfilled its creator's dreams more generously than did Overbrook. The rapid young Secretariat filly Terlingua blossomed into the dam of Storm Cat. Then Storm Cat took up the baton to become the great progenitor of classic winner Tabasco Cat, Breeders' Cup Classic winner Cat Thief, and a potent squadron of stallion sons.
Mr. Young knew that the essence of Thoroughbred breeding is harnessing yesterday to create tomorrow's promises. The promise of his bloodstock would lead to champion young fillies Golden Attraction and Flanders, herself then to pass on her spirit to champion daughter Surfside. The promise of the multi-million-dollar purchase Buzz My Bell would be fulfilled in the form of Grindstone, whose own great gift would be victory in the ultimate race, the Kentucky Derby.
ACHIEVEMENTS
Mr. Young (Feb. 15, 1918—Jan. 12, 2004)
ACHIEVEMENTS
Mr. Young (Feb. 15, 1918—Jan. 12, 2004)
In June of 2009, Overbrook Farm announced that it would completely disperse its horses due to a lack of passion for the business by Young's son, Bill Young Jr.
At the September sale, Overbrook's  51 yearlings that went through the ring, including 50% of four foal shares, brought a collective $6,504,000, according to farm figures. 
At the Keeneland November sale, the 148 mares, weanlings, and racing and stallion prospects from the Overbrook dispersal grossed $31,760,000.  Topping the sale was the 4-year-old winning Storm Cat filly Honest Pursuit, who was bought for $3.1-million by brothers Alain and Gerard Wertheimer.
At the January sale Overbrook sold nine horses for a total of $202,000. 
When combined, the dispersal ranks as the second-largest in Keeneland history, with 208 horses finding new homes for a total of $38,466,000.
Other Significant Dispersals
Newstead Farm Trust (Fasig-Tipton Kentucky, November 1985) – 42 horses and 20 stallion shares sold for $46,988,000
Nelson Bunker Hunt (Keeneland, January 1988) – 580 horses for $46,912,800
Hermitage Farm (Keeneland, November 1987) – 130 horses sold for $32,676,500
Tartan Farms/John Nerud (Fasig-Tipton, September/November 1987) – $31,268,500
Eugene Klein (Keeneland and Fasig-Tipton, 1989) – $29,623,000
Issam Fares' Fares Farm (Keeneland, November 1998) – $26,805,400
The Blood-Horse, January 23, 2010